Jaw Crusher
PE/PEX Series Jaw Crusher has the features of high crushing and even product size ratio. It can be used to crush material, whose compression strength is not more than 320Mpa.
Jaw Crusher - PE Series 750×1060
Jaw crusher is mainly used in various industries, such as mining, smelting, road and railway construction, water conservation and chemical industry etc. PE Series is used in primary crushing, while PEX series is used in secondary crushing and fine crushing.
The Features and Benefits of Jaw Crusher:

1.Simple structure and reliable operation
2.Easy maintenance and low operating cost
3.The frame of jaw crusher is very firm due to removing welding residual stress
Jaw crusher composition-structure

It is made up of frame, eccentric shaft, grooved wheel, flywheel, moving jaw, side guard plate, toggle plate, toggle backseat, adjusting screw, returning spring, fixed jaw plate and moving jaw plate. Toggle plate is of safety function.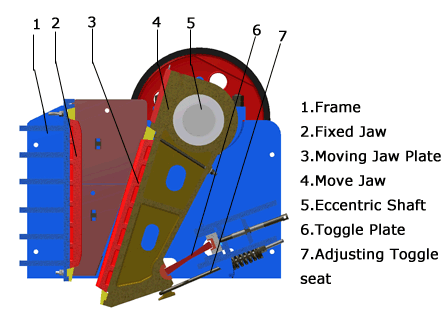 Working Principle of pe.pex jaw crusher:

Jaw crusher adopts the electric motor as the power. The eccentric shaft is revolved by an electric motor through v-belts. It causes the swing jaw following the preconcerted path to crush the feeding material. Thus the material will be crushed in the crushing chamber which is composed of the stationary jaw plate, swing jaw plate and the liner plate. The material is discharged from the lower part of machine that is what you want.
Please refer to thejaw crusher chart for more details. Contact a YIFAN engineer today for your
jaw crusher
inquiries.